Are you interested in having me create a portrait or special painting for you? Here you can find out more about my commission process and what to expect when working with me. Ready to jump in or have questions? Fill out an interest form to get the process started. My rate for commissions is $1 a square inch on canvas. Alternate surfaces such as wood are also an option! The cost for an alternate surface depends on the market rate of the material and size.
Hi! I'm glad you're here. Learn more about my commission process and what to expect when ordering custom artwork. I am currently available for commissions.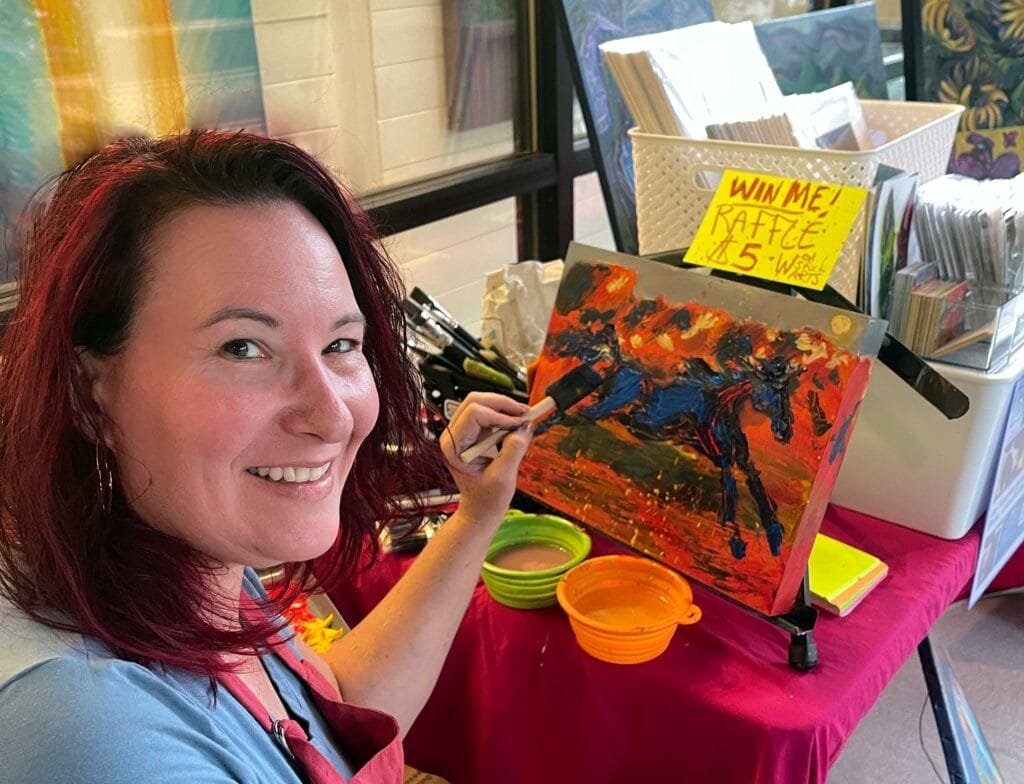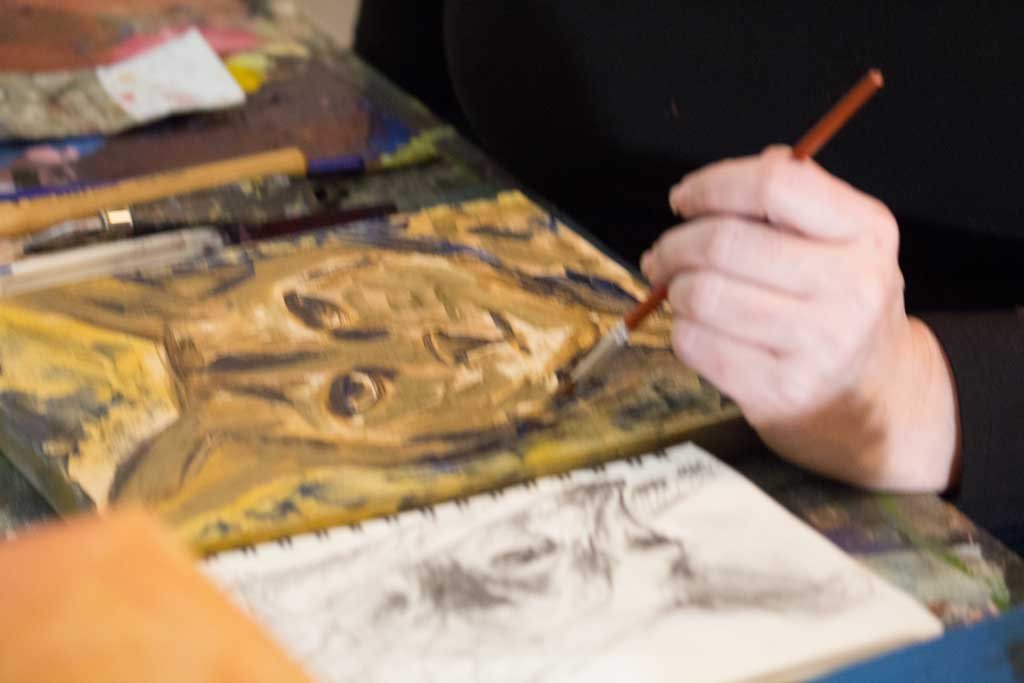 Communication & Planning
First, we talk about the details of the art work. This discovery phase is very important. The more I know about the subject and your connection to it, the better job I can do to create a special memory for you. We can communicate through email, phone, Zoom or even face to face if you are within driving distance.
From Sketch to Finished Painting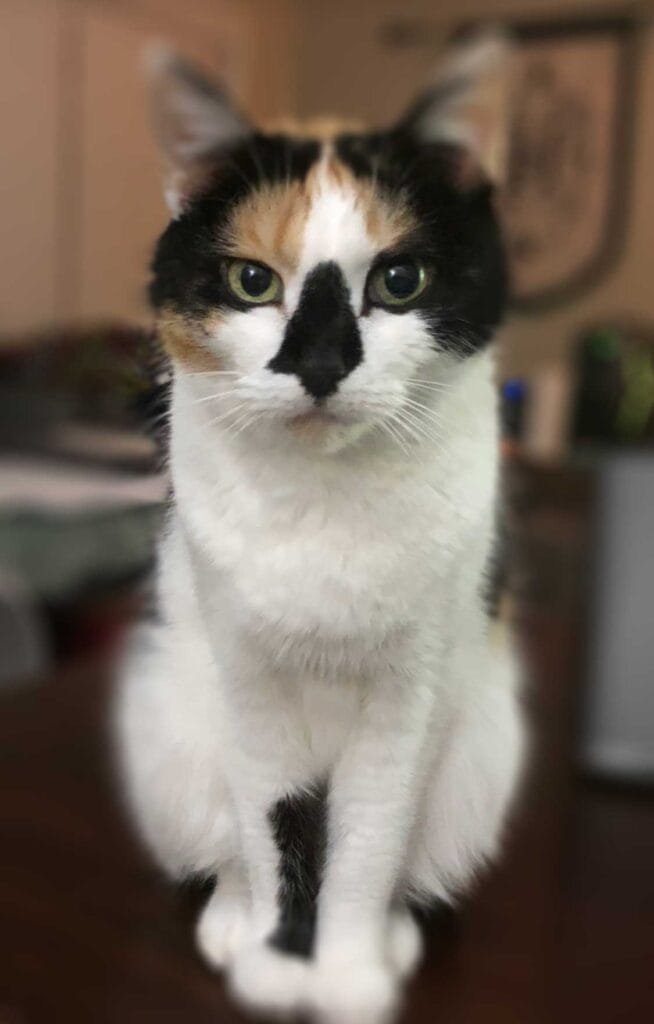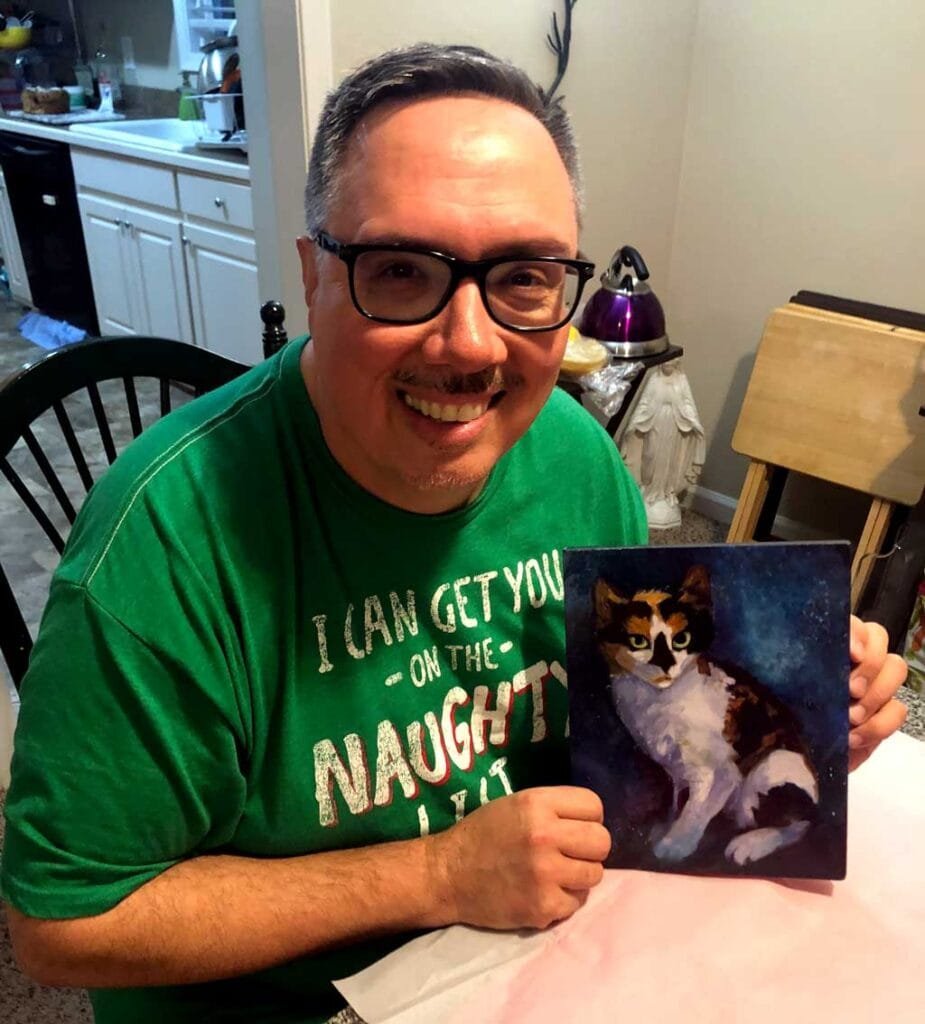 I will send you digital photos by email at each stage of the work. I start with an initial sketch or series of quick sketches. This is the best time to give feedback about pose and special details you want me to focus on. My work is abstract and loose so it will not be a photo representation, instead I am creating a vibrant and one of a kind memory for you. My current portfolio gives you an idea of my style and what to expect.
Commission Fee
The commission fee is based on the size and complexity of the drawing or painting. My standard commission rate is by the square inch. So if the painting is 16″ x 20″, the commission fee will be $320 for a subject on premium quality gallery wrapped canvas like Festive Friend (German Shepard). This includes materials, secure packing and ground shipping within the US. If you are outside US, the shipping fee will apply. The commission rate may vary based on the complexity and details of the subject.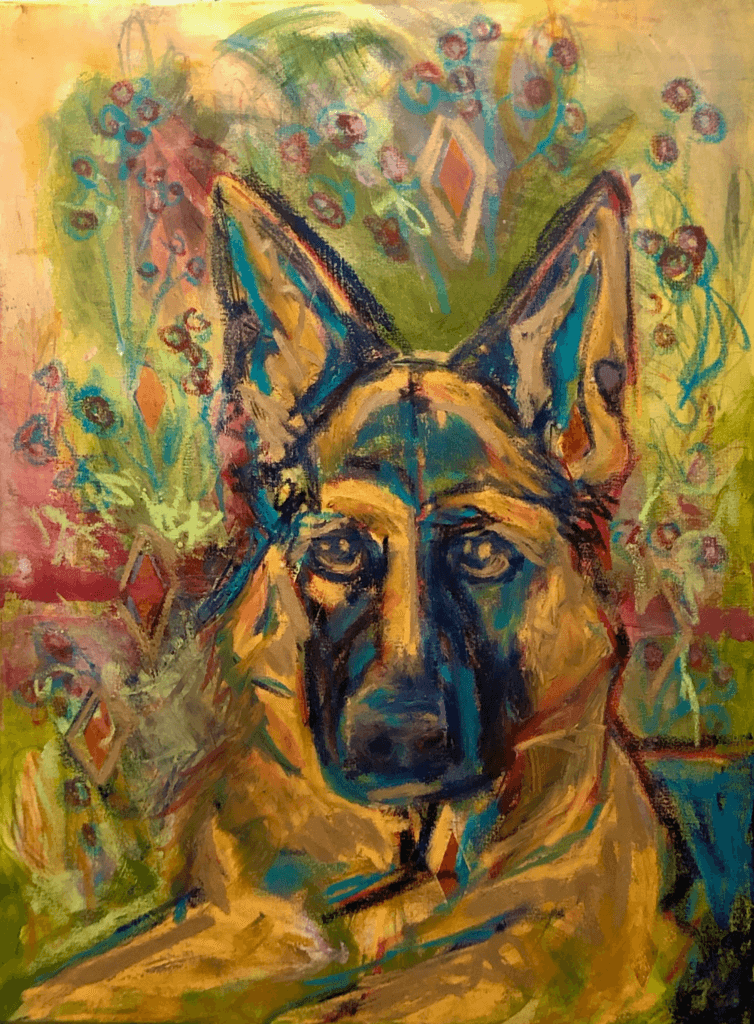 Payment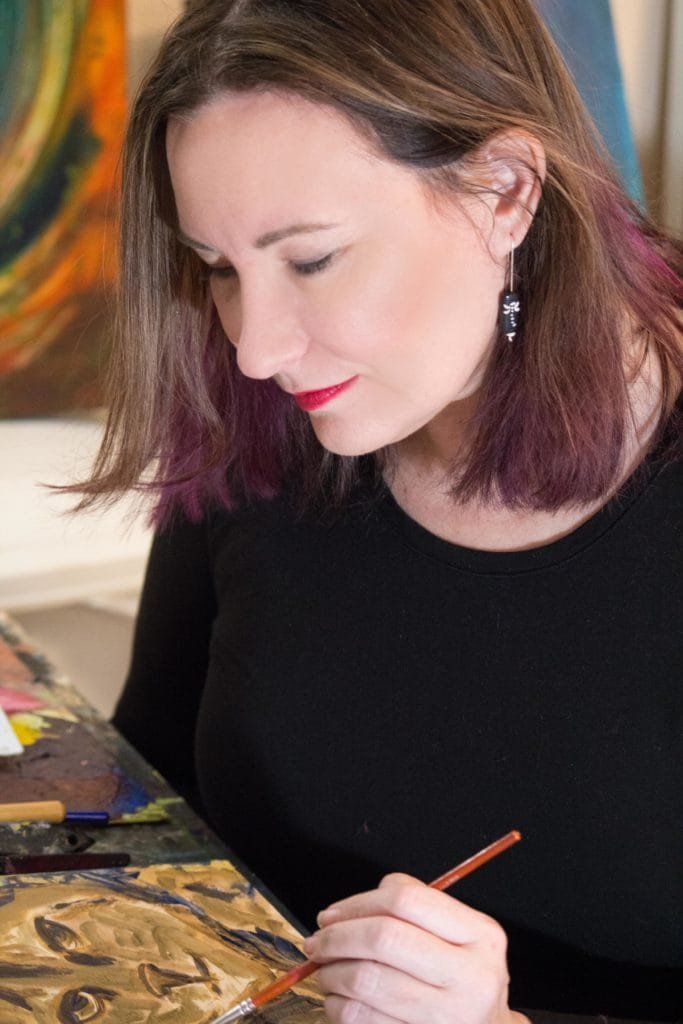 A 50% payment is required up front before I start to add you to my schedule after our first meeting. When the work is complete, I will email you a digital image of the finished work. I will ship or deliver the work to you once I receive the final 50% payment. Commissioned work is custom and while I will do my best to create a work you love, I cannot offer a money back guarantee. If the work is damaged during shipping, I will cover the return shipping fee and create a new one for you free of charge once the return shipment is received.
Interested in a commissioning a custom art work? Fill out the form below to get started!