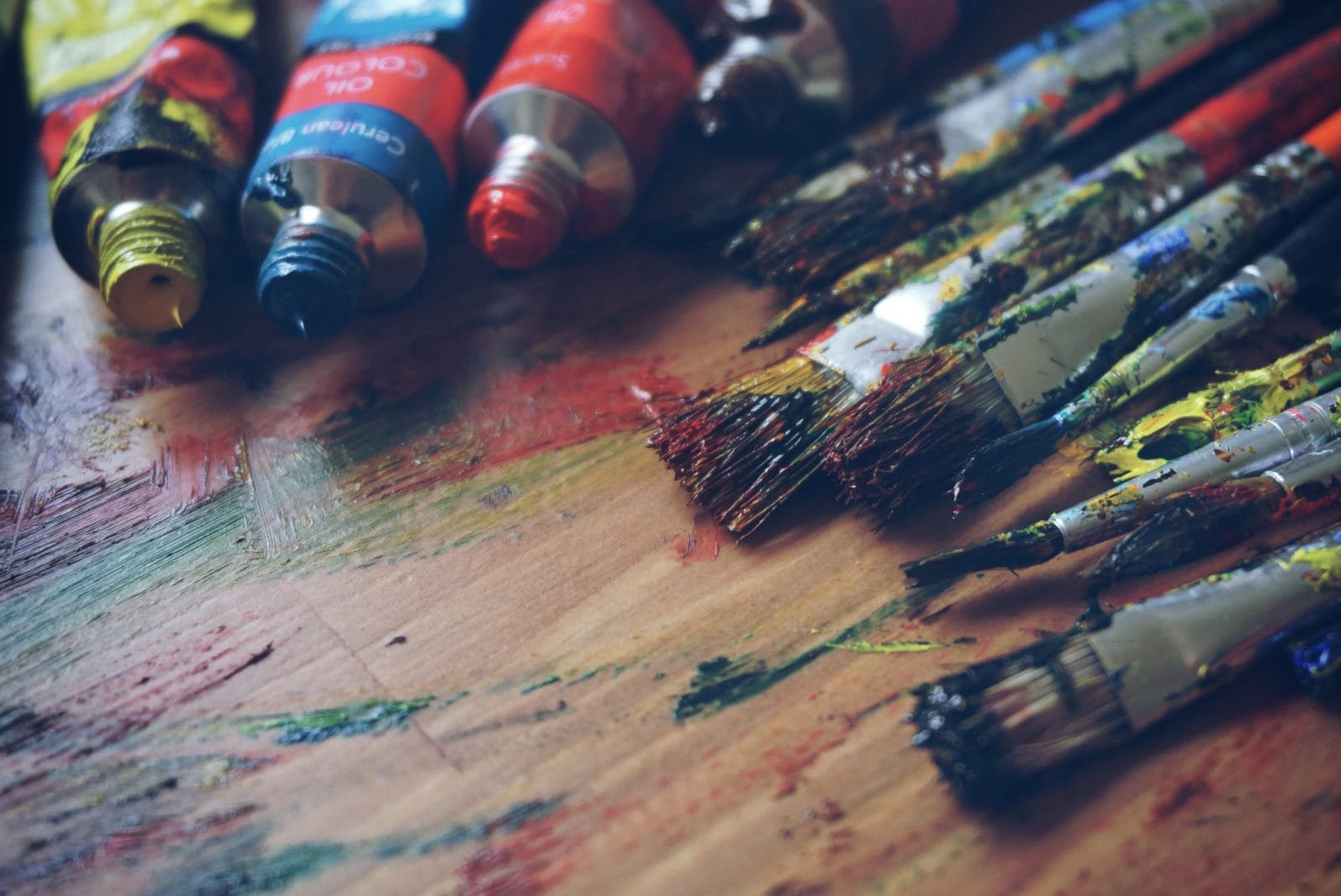 I use a lot of different brushes and tools. I love layering different types of media on top of each other. I take a sculptural approach to building up layers and shapes on canvas and paper. I add pencil or pen to it, washes, then often cover that up and then go back in with pastels or crayon on top of acrylic or other media. This creates a push/pull effect that adds complexity and visual interest to the piece. My work is very emotional and I use a lot of vivid colors so this keeps things flowing for me. It also makes it possible for me to work on several canvases or papers at a time.

For brushes I use a variety of tools:
Palette knives to make lines in wet paint or shape or apply paint
Pencils to rough in shapes or go back into wet paint
Pastels, chalk or oil, for adding lines and details. I often go over those with a medium or archival spray to hold them in place.
Synthetic and hair Brushes of all shapes and sizes. I prefer tapered round brushes and filberts because of the different weights of lines and shapes I can create.
Silicone basting brushes and toothbrushes to add splatters or randomized marks
Strips of wood or paper for dragging and masking
Plastic wrap, bubble wrap, and balls of cotton to mask, apply paint, or lift paint from a surface
There are so many things that can be used to create with. While traditional brushes are a lot of fun, there is a challenge in using an untraditional tool to create a representational portrait. Interesting shapes, effects, lines and marks often occur that I could not get with a paint brush.

This combination of found tools and traditional tools adds a freshness and spontanaiety to my work. It also helps me loosen up. The very lack of control I have over how some of the tools behave is freeing. My goal with my paintings is to recreate that feeling of life, hope, love and freedom so my very tools give me a way to do that and keep me constantly aware of it as I create.