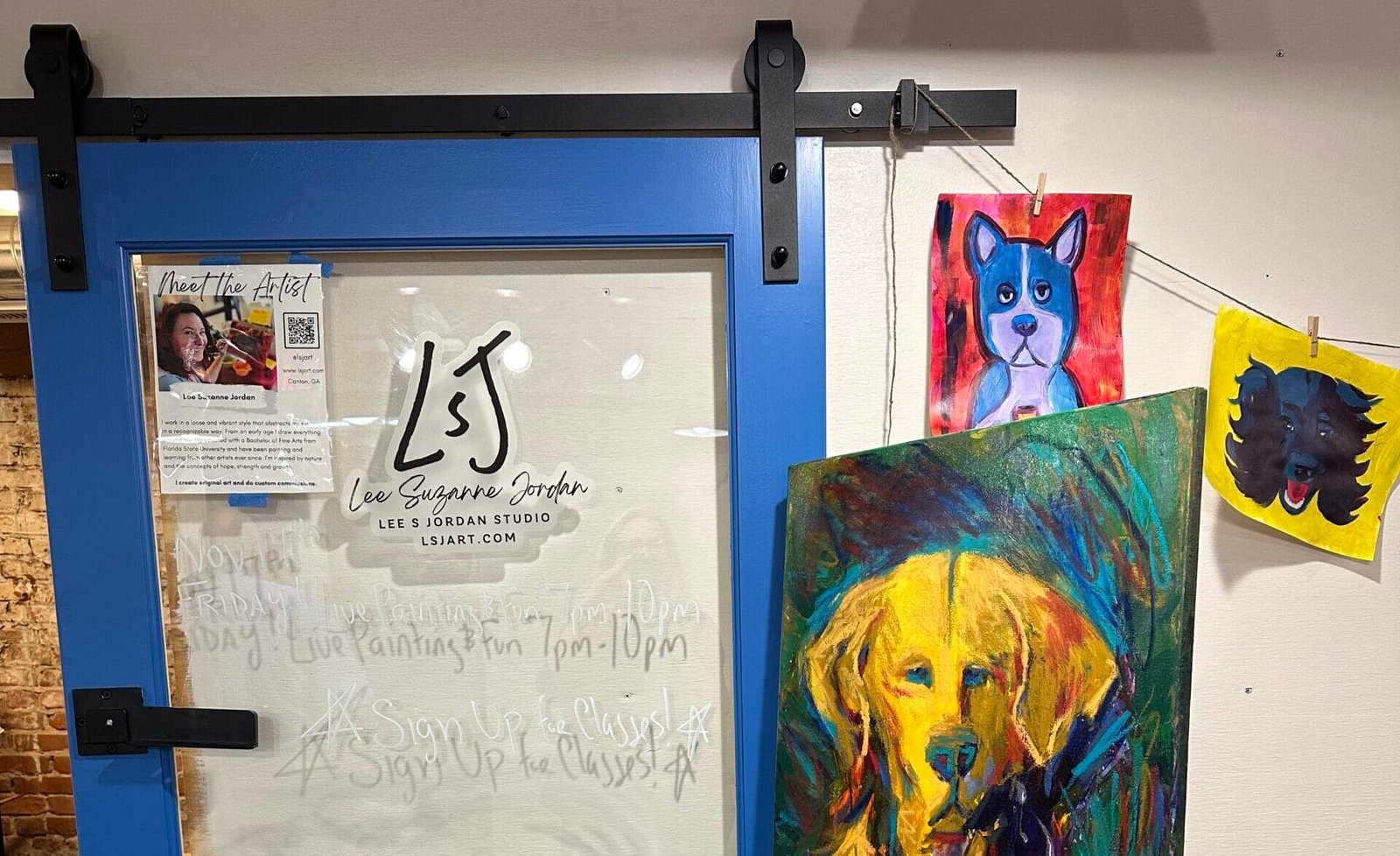 This week I (mostly) moved my studio into Local Color Studio, a new studio and maker space in Canton, Georgia. Located at 85 North St in downtown Canton in the heart of the emerging creative community, this place is already full of life and new opportunities. I'm also teaching classes at Local Color Studio.
Read more

: New Studio at Local Color Studio
This week I taught a Pop Art Pets painting class and the week of November 20th I'm teaching an intuitive painting class. Upcoming class topics and dates for December are to be announced. Here are a few photos from class. You can see more on my instagram or on the Local Color Studio instagram and site.
I'm still in the process of installing a few things. I've started painting in my studio space (#2) and it already feels like home. The awesome thing about being here at the beginning is a chance to be involved in the community shaping the opportunities and features of the location. I've helped install parts of the reception desk mural, written and drawn on the walls, helped create communal paintings and started flash dance parties. The energy is incredible.
I can provide pickup of purchased artwork and items from my shop and studio at Local Color Studio during their business hours. You're welcome to stop by and see the new space! There will be more events and community activities coming up.