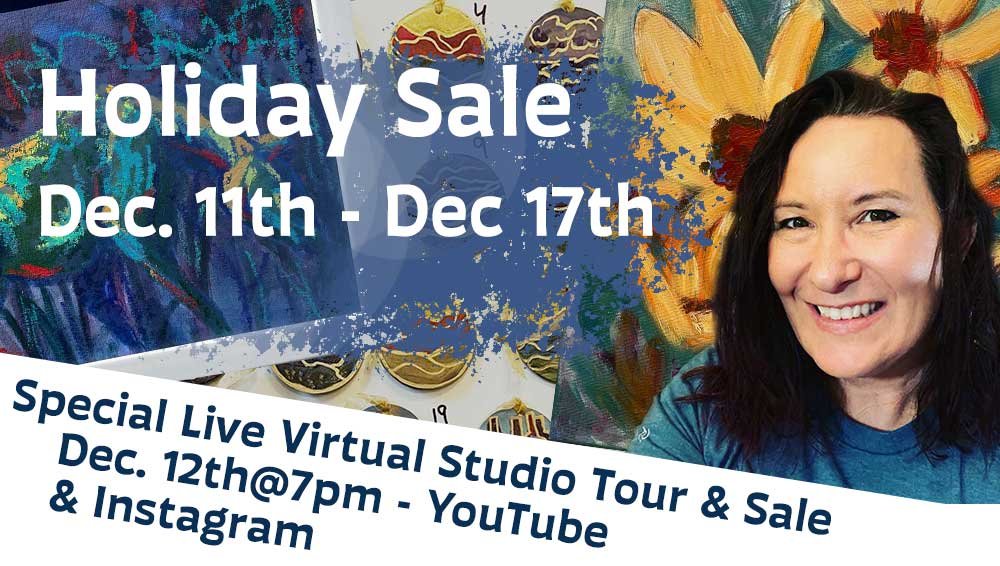 Do I use a lot of different paints to create all the colors in my art? How many brushes do I have…really? What am I working on right now? How cool are gold leafing pens? Answers to these questions and more on December 12th at 7pm EST, when I'll be hosting a live YouTube show and sharing a tour of my studio. I also have some works on sale this week through the 18th (I'm giving you an extra day! Shhhhhh!). See some of my art and discover the stories behind some of them too!
I'll be adding links as I have them available.
To join my live on Instagram, go to my instagram page, @lsjart or follow me on instagram for an alert of when I go live.
YouTube Live: https://youtu.be/tYODCXdpTNA
Scroll below for works featured in my holiday sale or search "holiday sale".
Something you want is sold or you'd like a different size or something else? I do commissions!
December 11th- December 17th: Online Holiday Sale (you are here)
December 12th, 2022 @7pm: Virtual Open House (Instagram Live)
December 18th, 2022: @7pm: Holiday Special (Virtual): new painting reveal, Eggnog tasting, cookie recipes, and fun!
Holiday Sale & Show