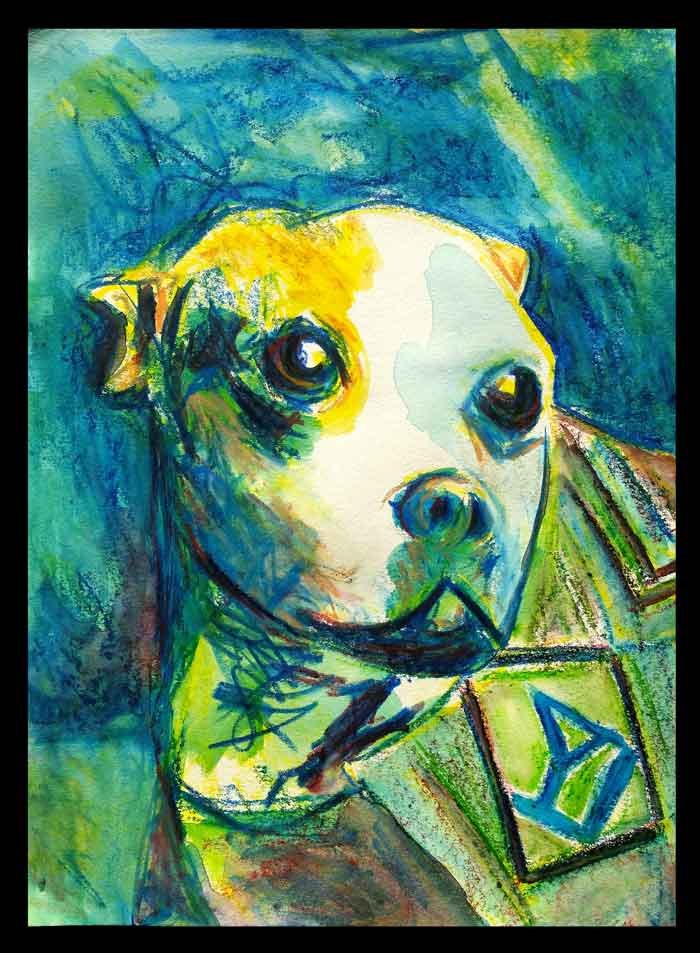 I recently finished the painting of Sgt. Stubby, part of the Real Dog Heroes Series. This is a new series of paintings and drawings based on real dog heroes from search and rescue organizations, every day dogs being heroic and dogs who protected soldiers. The series was inspired while writing one morning about different canines who have done amazing things against what sometimes seemed to be impossible odds. I researched for the series by reading books from different sources and various news sites online.
Stubby was the only dog to be awarded the rank of "sergeant" during World War I. He was smuggled overseas to France by his owner after he was found on the Yale campus. This loyal American Pit Bull Terrier mix saved lives and kept up the morale of soldiers by providing warnings about poison gas attacks and serving in multiple battles and actions. It was his soulful and alert expression that caught me.
Materials used: Watercolor and Prismacolor watercolor pencils and Staedler watercolor crayons on 140# watercolor paper.  Size: 11 inches by 15 inches. Price: $175 for the original painting.